Let'sBond Articles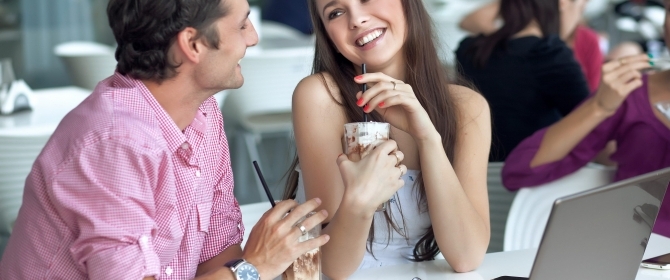 Find your love on LetsBond.com by avoiding a few mistakes
A few decades ago, Romanian women used to get married at about 20 years of age since there was a certain age limit when a girl was believed to be mature enough for starting up a family. However, today things are different due to the constant society changes which emancipated Romanian women thus making them marry and have a family only in their late 20's and early 30's. As we speak, many Romanian women are preoccupied by their careers and personal development.
On LetsBond.com you will find plenty of goal-orientated Romanian women who seek for romantic relationships through online dating because their time is precious and in real life they are busy moving on with their career. Apart from this, LetsBond.com also has many Romanian female users around their 30's who already achieved some kind of status recognition and now are ready to dedicate themselves to a great foreign man. These women are grown-up and they know what they look for, since most of the Romanian women are beautiful, they also might have some romantic experience therefore they must know how to appreciate the man of their life.
Since traditional values have such a big impact on Romanian people's lives, Romanian women are also affected by this so they have strong moral values such as loyalty, truthfulness and love for their family.
If you sign up on LetsBond.com you will find out on your own how beautiful a Romanian woman can be. Moreover, most foreigners who had the chance to visit Romania can easily say that they fell in love with this country and its women. Beauty is a strong decisional factor to take into account when deciding to online date a Romanian woman on LetsBond.com, of course, but there is more to this. Romanian women are taught since little to appreciate and care for their loved ones therefore they make perfect mothers and wives.
If you start dating a Romanian woman on LetsBond.com you will be surprised to discover the amazing mix between her modern and open-minded view of the world and the traditional moral values which guide her in life. This is what makes her be a seriously committed woman but also a fun loving girl who is ready to experience new things in life.
If you would like to meet the woman of your dreams, you could definitely find a perfect match for you in Romania by registering on LetsBond.com and online date Romanian women. These kind women will always be by your side once they get to trust you and feel like they are respected and loved by you.
Recommended Articles