Let'sBond Articles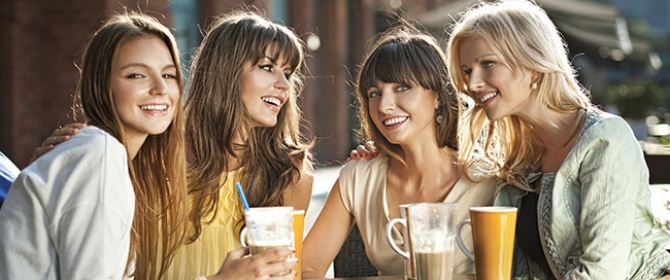 Advantages for Women
When it comes to look for your soulmate through matchmaking services, women are those who have the most (and justified!) holdbacks and fears. Starting with the fear of being judged by friends for their choice to the fear of meeting unreliable, abusive or ill-willed men, the ladies are seldom safe when choosing to use such services. We wish cu welcome them with advantages that will get them rid of these fears forever!
We know that dating services are a delicate area, so, although modern technology enables communication to a high extent, we know that it cannot be left entirely up to it. The Let's Bond team is constantly taking care not only to mediate dates for the ladies in Romania, but also to ensure their safety and privacy. Ladies will not have to think about "what people would say" anymore, being free to seek love without worries, as the risk of being spotted as clients of a dating agency is zero. No profile can be viewed without a prior registration, and all the accounts are verified to leave no suspicions regarding the identity and intentions of the users. Female profiles cannot be viewed by default from other accounts in Romania, but only by men from abroad, and the ladies can choose to be visible only to certain users or no one except the chosen one whom they can contact personally.
With the dating services we provide, all male users have individually verified profiles – as we encourage stable relationships and we want to ensure that all our members are exactly whom they claim to be. In the event that an online romance of a lady from Romania with a gentleman from abroad results in a date, the latter will have to pass a psychological test and prove that he has no criminal records in terms of domestic violence, as we wish to provide women with a high degree of safety.
We cannot enumerate all the advantages we offer the ladies without mentioning that the Let's Bond dating services are completely free for them. From registration to the smallest features, there's an entire world at your disposal without any costs involved, all you need to do is create and account and cooperate with our team, and the results will not take long to appear!
We are awaiting you in a unique community that values privacy and discretion and where you will feel right at home. Register now using the dedicated button!
Recommended Articles