Let'sBond Articles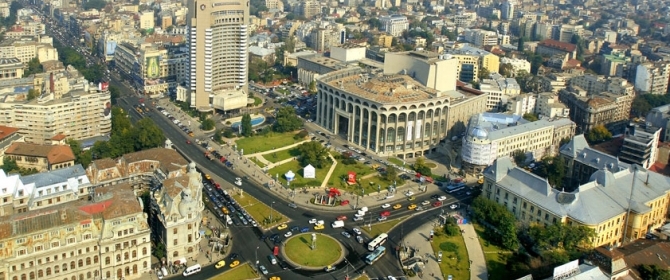 What to do and what to visit in Bucharest?
A destination to be, that becomes more sought after and popular among foreign tourists, Bucharest had to react promptly to this new status. As a result, a multitude of venues have appeared to eat, drink, shop, have fun and sleep. Moreover, standards are pretty high and even the local citizens have started to opt only for the best. So we don't see why you wouldn't do the same.
From Universitatii Square, most tourist attractions of interest are easily accessible, Calea Victoriei being an equally good starting point for those particularly interested in shopping. These two area mainly comprise the centre of Bucharest, where you can also find the best restaurants and bars. Taking a stroll here is the best solution to admire Bucharest, as it combines the present and the past, and another suggestion: you should definitely bring along a camera because you will want to have and keep these images, if not only in your mind, at least in a special album. Leaving the centre of Bucharest aside, don't be shy to wonder further north, east or west to discover other treasures such as the well-known Palace of Parliament, the Arc de Triomphe, the Stavropoleos byzantine-style Church, the Romanian Athenaeum, the National Art Museum, the open-air Village Museum – where you can find out about the true Romanian tradition and culture – and many, many more. For a small guide on the tourist attractions to see when in Bucharest, LetsBond.com recommends the following link: http://travel.michelin.com/web/destination/Romania-Bucharest/tourist-attractions
As we have previously mentioned, Bucharest has a diversified range of restaurants with different cuisines that will satisfy the appetite of any foreigner. It's no point in starting to recommend you a restaurant, as it might not suit your desires or expectations in terms of food. The best solution is for you to try out several restaurants, as the prices are anyway rather low, and thus you can benefit from savoring more flavours, both traditional and international. The list here can come in handy in giving you at least a starting point in choosing the best places where you can have both breakfast and lunch or dinner: http://www.arrivalguides.com/en/Travelguides/Europe/Romania/BUCHAREST/barsandnightlife.
Regarding the nightlife and entertainment, because let's be honest now, this is the most popular aspect among foreign tourists, Bucharest is again, the perfect place for them as the clubs, bars and pubs are literally everywhere and for everybody. Among these, you will also find private, intimate venues, chic cocktail lounges, but for the most exclusivist clubs you will necessarily need an acquaintance or a friend who knows Bucharest a bit, as these are rather secluded and difficult to find for newcomers. However, if you fancy a more elegant or classy evening, you can anytime opt for a theater play or a symphonic concert at the Philharmonic. A list of bars and clubs for an forgettable night, here: http://www.arrivalguides.com/en/Travelguides/Europe/Romania/BUCHAREST/barsandnightlife
Regardless of your choice in spending your leisure time in Bucharest, either simply walking through the city, enjoying the authentic folk art here , tasting the local delicacies, or exploring a traditional or contemporary Romania, the LetsBond.com team warmly advises you to come, seek and find everything before the others do.
Recommended Articles