Let'sBond Articles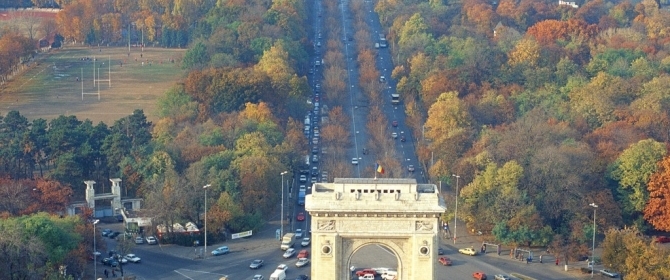 Bucharest for tourists
Although most foreign tourists coming to Bucharest find themselves in a hurry to leave, we recommend you not to regard this city, which is a European capital after all, with superficiality, because you will have a lot to lose. Even if it hasn't been a quarter of century yet since Romania escaped communism, Bucharest, together with other larger cities in the country, flourish ceaselessly, striving to achieve or maintain the same pace with the rest of Europe.
Bucharest has its own charm and elegance, which it has always had anyway, being called in the past "Little Paris" due to its exuberant architecture, a combination between neoclassic palaces, fresco churches and the new office buildings, modern commercial centres, shops, bars, restaurants with international cuisine and so on. To all this metropolis coloring we can also add the new trends of the last generation which stands out through a powerful personality often reflected in their clothing style.
Tourists coming to Bucharest will never get bored and we can guarantee this. Ranging from accommodation in more or less luxurious hotels, depending of each individual's preferences, visiting museums, galleries, taking strolls through the parks, to an evening at the theatre or the philharmonic or in clubs and bars with quality live music that can satisfy any desire in terms of entertainment, you will leave only with pleasant memories and definitely a better opinion about Bucharest and the people here.
Of course, the city buzz is always present, but you can easily find places to relax, enjoying an exceptional coffee in a very cute and chic café. The bohemian atmosphere of the past is still here. Another advantage for the foreign tourists coming to Bucharest are the moderate prices, unlike, for example, Budapest or Belgrade, and why not, any other European capital.
All this being said, the LetsBond team advises you to be convinced on your own of the beauty of Bucharest, which is surely worth exploring. We are at your disposal with recommendations regarding accommodation, as you can also see on the following link, as to make an opinion: http://travel.michelin.com/web/destination/Romania-Bucharest/hotels
Recommended Articles